Donatella Stocchi-Perucchio
---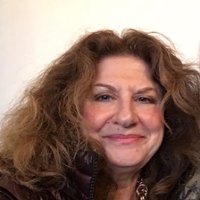 Donatella Stocchi-Perucchio
Arnold Lisio '56, '61M (MD) and Anne Moore Lisio, MD Endowed Distinguished Professor in Italian Language and Culture; Associate Professor of Italian; Head, Italian Program, University of Rochester
Organizer of:
---
Donatella Stocchi-Perucchio (Laurea, Foreign Languages and Literatures, University of Florence, Italy; PhD, Italian, Cornell University) is Associate Professor of Italian in the Department of Modern Languages and Cultures at the University of Rochester. Her major research areas are Dante Studies, modern Italian literature and culture, and the Ventennio, with attention to the dialogue between literature, history, and the arts. She has published on Dante, Cavalcanti, Pirandello, and Leopardi. Her current research branches in three main directions: Dante's political philosophy in the context of the juridical literature of the thirteenth and fourteenth centuries; the political reception of Dante—in particular, the case of Giovanni Gentile and the notion of the "Ethical State"; and the phenomenon of Dante's reception across media, genres, and cultures. She is currently working on the creation of a digital archive for the iconography of Dante's Divine Comedy. Other interests include the digital humanities as a new avenue for the study of literature in connection with the visual arts and the production of documentary film as an interpretive idiom to address literary and cultural phenomena.
She collaborates on the interdepartmental minor in Medieval Studies and on the interdisciplinary major in Archaeology, Technology, and Historical Structures at the University of Rochester. She is the founder and academic director of the University of Rochester Semester Program in Italian Studies in Arezzo, Italy. The program is fully integrated with Italian Studies on campus and provides a comprehensive and academically sound interdisciplinary introduction to Italian language and culture, with special focus on the Middle Ages and on Roman antiquities from archaeological, architectural, and historical perspectives. She is also involved in various collaborative endeavors with the Department of the Humanities at the University of the Pacific in Lima, Perú.
She coordinates a "Distinguished Italian Visiting Scholar Program," and serves as a liaison with the University of Siena, Arezzo, supporting collaborative faculty research and exchange. She is a frequent contributor to the activities and publications of the Petrarchan Academy in Arezzo, Italy.