About
The Visualizing Dante Working Group is composed of collections scholars in art museums and rare book libraries, dedicated to a collaborative, object-based exploration of how artists translate Dante's rich imagery into visual terms.
Open to New People
Active since: 2020
Syracuse University
University of Rochester
Cornell University
Collaborative Goals
The goals and outcomes of the Cornell VAC31 Visualizing Dante activities were as follows:
Building in part on themes and discussions arising from our Spring 2021 Corridor-supported online meetings hosted at Cornell University and the University of Rochester, VAC31 organizers Weislogel and Ferri planned and presented a day-long symposium in conjunction with the exhibition, Visions of Dante at the Johnson Museum of Art.

Offered in hybrid in-person/virtual format, the event featured scholarly talks by guest speakers followed by responses by VAC31 organizers Baroni and Stocchi-Perucchio and others, as well as an exhibition tour by the curators offered in both in-person and pre-recorded video formats.
In addition to bringing interested learners on various levels into contact with the exhibition's concepts and materials and offering an understanding of Dante's reception and reinterpretation over the centuries, the symposium achieved a key goal to demonstrate and explore the continued relevance of Dante's ideas for contemporary artists and thinkers of varying viewpoints and backgrounds.
Symposium talks were accessible to VAC31 Working Group partners and their students in real time as well as remaining archived for subsequent access on the Dante exhibition's permanent website hosted by Cornell University Library. This live stream and capture were designed in part to enable prospective students for University of Rochester's Dante in Poppi Summer Program 2022 to engage with the Cornell University exhibition and learn from its materials and approaches.
The goals and outcomes of the University of Rochester VAC31 Visualizing Dante activities were as follows:
Building on events organized by Cornell University and the University of Rochester over the previous academic year, as well as Cornell University's Fall 2021 symposium, we planned a week of events to introduce interested students to Dante collections and activities at Cornell University and the University of Rochester, as well as to the Poppi Study Abroad program planned for Summer 2022.
We offered a series of events in hybrid format: open office hours for students to discuss the Poppi program with Professor Baroni and Professor Stocchi-Perucchio; an evening discussion of the Cornell University exhibit and programming and of the exhibit planned for the University of Rochester in the fall; and an evening event that introduced participants to the history of Poppi and the Dante collections and connections at the Biblioteca Rilliana and Poppi Castle.
These events succeeded in cementing the connections between the work at Cornell University, the University of Rochester, and Poppi, and in introducing students to the possibilities offered by the study abroad program and the planned exhibit in Rochester in Fall 2022.
Group Organizers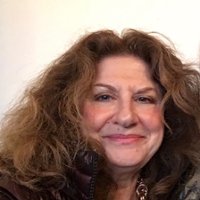 Arnold Lisio '56, '61M (MD) and Anne Moore Lisio, MD Endowed Distinguished Professor in Italian Language and Culture; Associate Professor of Italian; Head, Italian Program, University of Rochester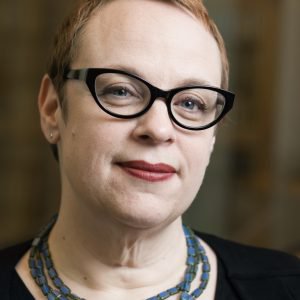 Exhibits and Special Projects Manager for Rare Books, Special Collections, and Preservation, University of Rochester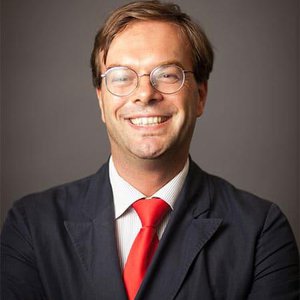 Curator and Adjunct Associate Professor of Comparative Literature, Cornell University
VAC31 organizer Ferri's research for the Visions of Dante exhibition preview around Dante illustrations by Salvador Dalí in the Cornell Library Collections happily led to his lecture Dalí meets Dante offered at the Dante in Poppi Summer Program in June 2022.
Various points during the symposium presentations and discussion sparked encouraging connections, such as Professor Maryemma Graham's talk about Black diaspora writers LeRoi Jones and Derek Walcott's perspectives on Dante in which she expressed being inspired to revisit the work of other Black American writers and seek new connections and pedagogy based on the investigation of Dante undertaken via Jones and Walcott for the Corridor program.
More generally, these activities identified and cemented a group of CNY-based scholars interested in Dante and foregrounded the many research avenues open to them in Cornell University's Dante holdings.
The primary impact from the University of Rochester event was vastly expanded student engagement in our activities, as well as expanded knowledge of events, resources, and collections in Rochester and at Cornell. A direct effect of our week of events was the number of applications to the Poppi Study Abroad program – the number far exceeded the available slots. These students will have the opportunity during Fall 2022 to enter into conversation with the Cornell exhibit through their own exhibit curation and design. This student-led exhibit will be in Rochester.
The Visions of Dante Symposium held on October 16, 2021 drew approximately 1,150 attendees, predominantly online.
The Rochester Spring 2022 events drew approximately 100 attendees.