About
This Working Group focuses on Italian philosophical thought across historical periods. It attempts to bring together faculty and students across the humanities to discuss and think about the most important questions concerning Italian philosophical thinking.
Active since: 2018
Closed Group of Collaborators
Syracuse University
University of Rochester
Cornell University
Rochester Institute of Technology
Collaborative Goals
Our Working Group's aims are to bring together faculty and students across the humanities to promote reflections, discussions, and awareness about some of the most important and urgent questions concerning Italian philosophical thinking in light of the contemporary world.
We think we met these goals successfully by organizing two distinct seminar-styled events with various external scholars/experts on the thinkers under consideration:
October 15 & 29, 2021--a two-part seminar on the relevance of Niccolo' Machiavelli's thought for the contemporary world in terms of matters of populism, power, and democracy (with Nadia Urbinati and Maurizio Virioli as main seminar leaders); and
May 6, 2022--a roundtable on the contemporary relevance of Pico della Mirandola for current matters and conceptualizations of humanism, transhumanism, and posthumanism (with Francesco Borghesi, Travis Holloway, and Jeremy Bendik-Keymer).
Both events saw wide participation from scholars and students from various disciplines and countries around the world.
Group Organizers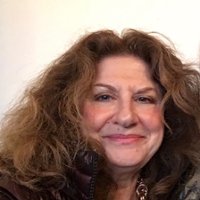 Arnold Lisio '56, '61M (MD) and Anne Moore Lisio, MD Endowed Distinguished Professor in Italian Language and Culture; Associate Professor of Italian; Head, Italian Program, University of Rochester
Group Members
Michael Amy, Professor, School of Art, Rochester Institute of Technology
Anne Leone, Assistant Professor, Languages, Literatures, and Linguistics, Syracuse University
Adam Rosen-Carole, Adjunct Faculty, College of Liberal Arts, Rochester Institute of Technology
Non Corridor Members
Alex Bertland, Associate Professor of Philosophy, Niagara University
Laurie Naranch, Associate Professor of Political Sciences, Siena College
Timothy Madigan, Professor of Philosophy and Classical Studies, Saint John Fisher University
Elvira Roncalli, Professor of Philosophy, Carroll College
Peter Carravetta, Professor of Philosophy, SUNY at Stony Brook
Antonio Calcagno, Professor of Philosophy, King's College at Western University, ON, Canada
Alessandro Carrera, Professor of Italian Studies, University of Houston
Both initiatives we organized were quite productive in terms of expanding collaborative networks, engaging students in our activities, developing new research questions, expanding interdisciplinary approaches and, in general, broadening the areas of interest of the participants because of the variety of scholarly and research approaches we included. We think that a remarkable feature of our events is the seminarial style in which we have either some leaders and respondents or a roundtable format. This style is greatly conducive to the sharing and circulation of ideas, perspectives, reservations, questions, etc., thus facilitating a spirit of collaboration and mutual learning.
As we held both sets of events via Zoom, we also continued to experiment with and learn to master new ways of engaging people via digital technology. Some of these events will result in publications, and all of them will yield to new forms of collaborations and dissemination of work through other conferences and panels.