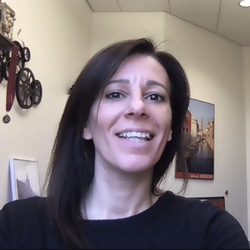 Monica Facchini
Associate Professor of Italian and Film and Media Studies, Colgate University
Organizer of:
---
Monica Facchini received her PhD in Italian Studies from Brown University in 2012.
Her main research field is Italian cinema and her approach is interdisciplinary, engaging with films, literature, cultural anthropology, and subaltern studies.
Her teaching interests are diverse and include Italian language, literature and culture, and film and media studies. Her teaching approach is communicative and interdisciplinary, and she values the employment of technology in the classroom to contribute a multidimensional way to the teaching and learning process.