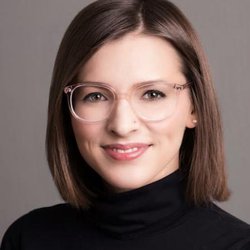 Chloe Ahmann
Assistant Professor, Anthropology, Cornell University
Organizer of:
---
I am an environmental anthropologist studying the long afterlife of American industry. My work is based in Baltimore, where I follow industrialism's enduring traces in toxified landscapes, patchy regulation, quotidian expressions of white supremacy, and particular orientations toward time. I am especially interested in what kinds of environmental futures take form amid these legacies. 
In my current book project, Futures After Progress: Living with Doubt in Late Industrial Baltimore, I explore the residues of future-oriented governance on the south side of the city. Moving from the area's 19th century life as a quarantine zone through its more recent past as the proposed site for "renewable" energy projects, I track harm done in the name of progress. I also consider what it feels like to be an industrial subject living on the cusp of the postindustrial era, with that hoped-for future freshly out of reach. By following people's efforts to plant their feet at the end of that world—to imagine futures after progress—the book seeks insight into the paths we might yet take to approach climate catastrophe. 
I am also pursuing two new projects. One stays in Baltimore but takes a more explicit turn toward climate change governance, investigating efforts to steel the city for increasingly strange weather. In this project, I study how vacant homes and crumbling infrastructure are being reimagined as "systemic vulnerabilities."  Like Futures After Progress, this work combines ethnographic research with intensive archival study, contributing to a research program that lies at the intersection of anthropology and urban history. 
The second project concerns the rising tide of ecofascist sentiments in the United States, focusing on the dark utopian visions that sustain them, as well as their adherents' anti-modernist critiques.
My research has been supported by grants from the National Science Foundation, the Wenner-Gren Foundation, the Andrew W. Mellon Foundation, and the American Council of Learned Societies. I also serve on the editorial board for Anthropological Quarterly. At Cornell, I teach courses on time, environment, and research design that draw together fiction, film, critical theory, and ethnographic texts, approaching anthropology as a capacious mode of inquiry.