LLC37: Early Modern Hispanic Studies
---
About
This Working Group aims to consolidate a community of scholar-teachers to spark collaborative work and create a space to showcase our research and pedagogical strategies, apart from other academic initiatives in the Early Modern Hispanic field.
Open to New People
Active since: 2021
Syracuse University
University of Rochester
Hobart & William Smith Colleges
Collaborative Goals
At the outset, we envisioned to reinstitute the community of scholars invested in Early Modern Hispanic Studies in the Central New York Corridor. Our main objective for this year was to bring together as many Early Modern Hispanic Studies specialists in the region as possible and to offer them a space to meet, share their research, and receive feedback, as well as to establish connections for the future. In that way, we would start building a sense of community.
We were pleased to see such an enthusiastic turnout at the one-day event we organized, and we are confident that our newly formed research group will remain strong in the coming years. We could see how the symposium stimulated academic dialogue and developed collegiality. Graduate students who presented papers received feedback for their research projects, and others who attended were able to get involved in the profession and network with junior and senior scholars.
The proposed third annual symposium will continue on this path to encouraging scholars at all levels to share their work and engage in substantive conversations.
Group Organizers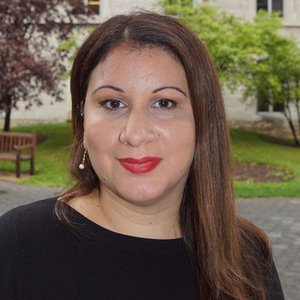 Assistant Professor of Spanish, Hispanic Literatures and Cultures, Syracuse University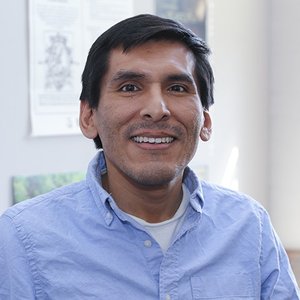 Associate Professor of Spanish and Hispanic Studies, Hobart and William Smith Colleges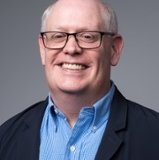 Associate Professor of Spanish, University of Rochester
Group Members
Rafael Castillo Bejarano, Visiting Assistant Professor, World Languages, Cultures, and Media Department, St. Lawrence University
Grace Burton, Associate Professor of Spanish, Skidmore College
Edgar Paiewonsky-Conde, Emeritus Professor, Spanish and Hispanic Studies, Hobart and William Smith Colleges
Thomas Devaney, Associate Professor of History, University of Rochester
Andy Dowling, Graduate Student, Syracuse University
Maria Antonia Garces, Professor Emerita of Hispanic Studies, Cornell University
Elena Rodriguez Guridi, Associate Professor, World Languages, Le Moyne College
Catherine Piñón-Juárez, Graduate Student, Syracuse University
Chenyun (Montse) Li, Graduate Student, Cornell University
Frederick Luciani, Professor of Romance Languages and Literatures and Africana and Latin American Studies, Colgate University
Giovanni Minicucci, Graduate Student, Syracuse University
Fernando Plata Parga, Professor of Spanish, Colgate University
Simone Pinet, Professor of Spanish and Medieval Studies, Cornell University
Héctor Prieto, Graduate Student, Syracuse University
Luis Miguel Dos Santos Vicente, Assistant Professor of Hispanic Studies, Hamilton College
Non Corridor Members
Lisette V. Balabarca-Fataccioli, Associate Professor of Spanish, Siena College
Henry Berlin, Associate Professor, SUNY Buffalo
Lori Bernard, Associate Professor of Spanish, SUNY Geneseo
David Castillo, Professor, SUNY Buffalo
Sharonah Frederick, Clinical Professor of Spanish and Latin American/Spanish Literature, Western Carolina University
Chris Gascon, Professor of Spanish, SUNY Cortland
Sergio Pedro, Assistant Professor, Ithaca College
Stephanie Schmidt, Assistant Professor, SUNY Buffalo
This was the second meeting/symposium of the group. The symposium had eight presentations from five faculty members and three graduate students that presented their work-in progress. Hence, we were able to forged new partnerships with our members from CNY, which include faculty members at different stages of their careers and graduate students. The three graduate students that participated in the panels presented part of their master's thesis and/or dissertation projects, and received insightful feedback from the group's members. Additionally, other graduate students from Syracuse University and Cornell University were in attendance, and enjoyed the presentations and the informal conversations during the breaks and the reception. Furthermore, faculty and graduate students from the Department of Languages, Literatures, and Linguistics attended and participated in the symposium.