ISD5: Collectively Envisioning Black Girl Futures
---
About
In this Working Group, our work sits at the crux of creative humanities and Black girlhood studies. We use literature and art to collectively reflect on our journeys as Black women working alongside Black girls to speculate Black girl futures.
Open to New People
Active since: 2022
Syracuse University
Cornell University
Collaborative Goals
Despite fragmented images of Black girls in schools and society, Black girls continue to dream about the futures they want to see for themselves (Turner & Griffin, 2020) and Black women dream alongside them. Thus, as a collective of Black women scholars and community members within and beyond Central New York, our Working Group has three aims:
Reflect and remember our Black girlhoods;
Speculate on Black girl futures through the arts; and
Engage in readers workshops that center Black women writers and inform a way forward for Black girl community work.
We will also continue to invite guests from outside of the Corridor, to include Black women who work with Black girls in academic and community contexts. By centering the works of Black women artists and authors who speculate on Black imaginations and futures, we have had the opportunity to foster a space of remembering to collectively envision a way forward for Black girls in all spaces. To that end, we desire to utilize this phase of our working group to bridge the intrapersonal reflections of our group and interpersonal community building to foster intergenerational conversation with middle and high school aged Black girls from Central New York (including Ithaca, Syracuse, and Binghamton).
Group Organizers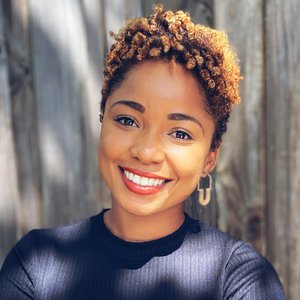 Assistant Professor of Educational Leadership, Syracuse University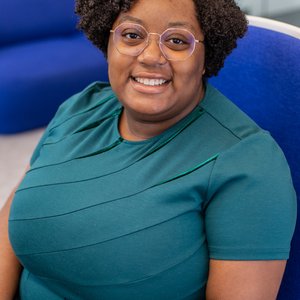 Assistant Research Professor, Department of Psychology, Cornell University
Group Members
Sharon Hancock, Office Manager, Cooperative Extension, Cornell University
Jaleesa Reed, Assistant Professor, Human Centered-Design, Cornell University
Linzy Andre, Counselor, Doctoral Student, Counseling and Counselor Education, Syracuse University
Chelsea Bouldin, Doctoral Student, Cultural Foundations of Education, Syracuse University
Calissa Brown, Doctoral Student, Cultural Foundations, Syracuse University
Mercedes Cannon, Post-Doc, Syracuse University
Steph Cowling-Rich, Assistant Director, EOP/HEOP / Assistant Director, OADI, Student Advising & Engagement, Office of Academic Diversity Initiatives, Cornell University
Erika Crawley, Assistant Director, Student Conduct, Cornell University
Kendra DeLoach McCutcheon, Associate Professor, School of Social Work, Syracuse University
Marcelle Haddix, Associate Provost for Strategic Initiatives, School of Education, Syracuse University
Alyssa Haymore, Coordinator, Diversity, Equity, & Inclusion, Doctoral Student, OCM BOCES & Building H.E.R., Syracuse University
Misha Inniss-Thompson, Assistant Research Professor, Psychology, Cornell University
Jeanine Irons, Faculty Developer, Center for Teaching and Learning Excellence, Syracuse University
Rawiya Kameir, Assistant Professor, Communications - Newhouse, Syracuse University
Courtney Mauldin, Assistant Professor, Educational Leadership, Syracuse University
Shannon Musgrove, Advisor, OADI - Office of Academic Diversity Initiatives, Cornell University
Elissa Palmer, Greenhouse Grower, Agricultural Experiment Station, Cornell University
Jocelyn Poe, Assistant Professor, City & Regional Planning, Cornell University
Rochele Royster, Assistant Professor, Creative Arts Therapy, Syracuse University
Aishat Sadiq, Doctoral Student, Psychology, Cornell University
Catherine Thompson, Program Director, Learning Strategies Center, Cornell University
Rhonda Todd, Director of Inclusive Academic Advising, CALS Inclusive Academic Advising, Cornell University
Jamila Walida Simon, NYS 4-H Civic Engagement Specialist, Bronfenbrenner Center for Translational Research/NYS4-H, Cornell University
Jacque Washington, Counselor, Counseling and Psychological Services, Cornell University
Brittany Williams, Assistant Teaching Professor, Counseling & Human Services, Syracuse University
Non Corridor Members
Gwendolyn Baxley, Assistant Professor, Educational Leadership & Policy, University of Buffalo
Taryrn Brown, Clinical Assistant Professor, Teaching & Learning, University of Florida
Tashal Brown, Assistant Professor, Education, University of Rhode Island
Sharon Bryant, Associate Dean, Decker College of Nursing and Health Sciences, Binghamton University
Marketa, Burnett, Postdoctoral Associate, Psychology, University of South Carolina
Tamara Butler, Executive Director, Avery Research Center for African American History & Culture
Millie Clark Maynard, Ithaca Community Member/Retired Teacher
Briana Coleman, Research Associate for Continuous Improvement, Collaborative for Academic Social and Emotional Learning
Missy Cosby, Assistant Professor, Math/STEM Education, University of Tennessee
Melicia Edwards, Instructional Coach, Curriculum & Instruction, Syracuse City School District
Taqiyyah Elliott, Graduate Student, Divinity School, Vanderbilt University
Ania Evans, Doctoral Student, Sociology, University of Delaware
Bridget Hall, Graduate Student and Teacher, Ethics and Black Studies, Vanderbilt University
Bria Harper, Assistant Professor, English, Wofford College
Daphne Hill, Field Intern for the Center & M.Div/MACE Student, Katie Geneva Cannon Center for Womanist Leadership, Union Presbyterian Seminary
Jade Jacobs, Masters Student, Education Policy, Teachers College, Columbia University
Quentara Johnson, Program Director, Fall Creek School Age Program
Ebony Jones, Marketing Agent
Gabrielle Kubi, Doctoral Student, Psychology, University of Michigan, Ann Arbor
A'zure Latimer, Masters Student, Psychology,University of Virginia
Seanna Leath, Assistant Professor, Psychology & Brain Science, Washington University, St. Louis
Khalila Lomax, University of Illinois Urbana Champaign
Resana Malone, Program Facilitator, Southside Community Center
Whitney McCoy, Research Scientist, Sanford School of Public Policy, Duke University
Mirinda Morency, Doctoral Student, Institute of Child Development, University of Minnesota
Cierra Presberry, Assistant Professor, Leadership and Counseling, Eastern Michigan University
SaQuota Reaves, Teacher, Syracuse City School District
Ariana Rivens, Graduate Student, Psychology, University of Virginia
ReAnna Roby, Associate Director, Margaret Cuninggim Women's Center, Vanderbilt University
Miray Seward, Research Scientist, Search Institute
Gina Sisoko, Graduate Student, Psychology, CUNY Graduate Center
Vanessa, Williams, Program Manager, Teaching for Change
Brihana Williams Natasha Zake, Master's Student, Educational Studies, University of Michigan, Ann Arbor
As evidenced in our various events and end-of-year survey responses, our Working Group members described our programming as an intimate learning experience that fostered community, belonging, and necessary dialogue as it relates to Black girlhood and womanhood. For 90% of our group members, there was a significant influence on research methods, development of new research, and professional development in their respective work areas. For instance, one participant noted that they were able to develop synergistic conversations for community organizations that struggled with implementing DEI and consideration of Black women while other members noted the ways they shifted their practices in research and community work with Black girls. Our ultimate goal of envisioning Black girl futures cultivated a space for Black women to also reflect and remember their own girlhoods which allowed for healing work. This impact was emphasized by a group member who shared that they found the working group programming to be restorative and integrated into their professional and personal life.
In addition, we cultivated collaborations with the Community Folk Arts Center (at Syracuse University) and the Africana Studies and Research Center (at Cornell University), university partners with a community focus on arts and humanities. Through our collaboration with the Africana Studies and Research Center, we have also connected with the Johnson Museum of Arts at Cornell University. We are excited to host a community-centered event in collaboration with the Johnson Museum in August 2023.
Further, we were intentional about supporting 210 Teas, a Black-owned business in the city of Syracuse. In our future funding cycle, we hope to continue supporting Black artists, Black-owned businesses, and other local and small-owned businesses in Ithaca and Syracuse.
Working group members highlighted that their research was impacted in the following ways: Continuing to cultivate an expansive view of Black girlhood and Black womanhood, I have structured my research methods for black women to resemble a similar approach (i.e., using sista circles instead of focus groups), I find that I intentionally prioritize black girls more than before. Whether it is with my time, energy, feedback, or resources I try to ensure black girls get that first before everyone else.
Working group members highlighted that they experienced healing of their inner black girl and transformation in key areas of their lives throughout various programming. This was emphasized in the following ways: I have affirmed my need to create a safer space and a sense of belonging, I've felt more open to express my feelings, now feeling more like these feelings are in common with other Black girls and women, I try to highlight more Black joy and hope, I am especially focused on my own self care and preservation even in the company of others, I noticed myself becoming softer towards my inner black girl. I also acknowledged, for the first time, my need for an intentional safe space outside of ones I create for others.
Working group members highlighted that they began to better understand the lives and experiences of Black girls, including their own girlhoods. With guided reflection implemented in our programming, working group members expressed a shift in how we work alongside Black girls in the following ways: I have aimed to practice encouraging Black girl's forms of expression that are not in alignment with what has been historically deemed "respectable," In my teaching, I continue to look for emerging scholars in the field of Black Girlhood Studies. I want to introduce my students to those who are reformulating existing theories to make them speak to the contemporary moments that we are experiencing, I've shaped professional learning for Educators around Black Girls. I am doing more listening after this programming. My inner Black girl is listening to other Black girls as she finds her way and more friends who inspire and motivate her.