HS5: Environmental Humanities
---
About
The environmental humanities is an umbrella term for humanistic approaches to environmental questions employing perspectives from history, philosophy, religious studies, cultural-historical geography, English and textual studies, science and technology studies, and the creative arts (visual, fiction, and creative non-fiction). The field attempts to place the various "green" approaches from these disciplines into greater conversation with one another.
Over the past decade, the environmental humanities has gained greater visibility through the development of programs and institutes (UC-Santa Barbara and UCLA, Princeton University, University of Utah, Rachel Carson Center-Munich), academic journals (Resilience, Environmental Humanities), and compendiums (The Routledge Companion to the Environmental Humanities, Environmental Humanities: Voices from the Anthropocene). The impetus for the field's development comes from a desire to link conversations in these various disciplines and also highlight the importance of humanistic perspectives on environmental topics, an area long dominated by the natural sciences, economics, and policy studies. Additionally, with the growing dire threat of climate change and diminishment of the world's biodiversity, the need for insights from the humanities at this moment of profound ecological crisis has never been greater.
This Working Group will complement developments at other CNY Humanities Corridor institutions. Recently, Cornell University created an Environmental Humanities concentration as part of its Environment and Sustainability Sciences major. At Syracuse University, the Working Group will add to the new Environment, Sustainability, and Policy major. Currently, perspectives from the natural sciences and social sciences are well represented but ones from the humanities are not. EH-related activities in future years will help demonstrate the salience of humanities approaches for environmental and sustainability matters.
Open to New People
Active since: 2019
Syracuse University
Cornell University
Collaborative Goals
Our main goal was to resuscitate the Environmental Humanities Working Group, which had been dormant since the start of the pandemic.
In early March 2020, we held our first event, the Environmental Humanities Workshop, at Syracuse University, which attracted about 30 participants. We had hoped to use this as a launch pad to hold more events, ideally at institutions besides Syracuse University, in Fall 2020 and Spring 2021. Given the chaos of the first year of the pandemic, we decided not to do this.
In Spring 2022, we set a modest goal. We invited two authors to present and speak on the topic of creative nonfiction and climate change. Both gave excellent opening remarks or presentations and participated in a lively discussion with the online audience. The presentations and conversations were worthwhile, and it is our hope that we can build off the monmentium in the future and hold in-person events when it is safe to do so.
Group Organizers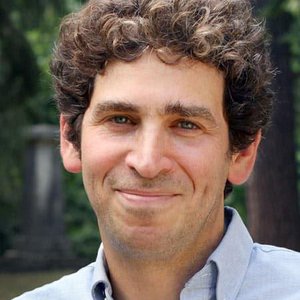 Professor of History, Cornell University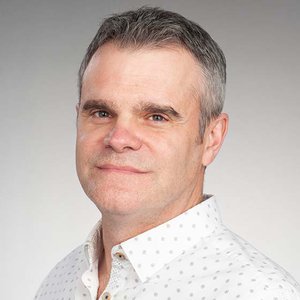 Associate Professor of Geography, Syracuse University
Group Members
Michael Goode, Associate Professor, English, Syracuse University
Ed Morris, Instructor of Film and Media Arts and Co-Director of the Canary Lab, Syracuse University
Karl Offen, Professor, Geography and the Environment Department, Syracuse University
Chia Sakakibara, Associate Professor, Geography and the Environment Department, Syracuse University
Susannah Salyer, Associate Professor, Art Photography; Associate Chair, Office and Facilities Logistics and Management; and Co-Director, the Canary Lab, Syracuse University
Sascha Scott, Associate Professor and Director of Art History Graduate Studies, Art and Music Histories, Syracuse University
Jared Whear, Graduate Student, Syracuse University
Non Corridor Members
Adam Rome, University at Buffalo
The main outcome is professors decision to assign books and other readings by the two EH Working Group presenters in their 2022-23 courses. Further impacts may be identified at a later date.
Nancy Langston is Distinguished Professor of Environmental History at Michigan Technological University. Climate Ghosts asks How has climate change affected three iconic migratory species of the northern forest: woodland caribou, Great Lakes sturgeon, and loons? These species were once abundant in the Great Lakes region, but habitat change, toxics, and over-hunting decimated their populations by the early 20th century. How have the relationships between humans and these other species been influenced by climate change? How do animal migrations influence the mobilizations of toxics into distant spaces, and how does climate change in turn affect toxic mobility? Can restoring these species help in the fight against climate change? Climate Ghosts seeks to understand what we can learn from past efforts at understanding and managing migratory species, with the ultimate goal of contributing to more sustainable strategies for the Anthropocene.
Daniel Sherrell is an organizer in the climate movement. Warmth is a new kind of book about climate change: not what it is or how we solve it, but how it feels to imagine a future—and a family—under its weight. In a fiercely personal account written from inside the climate movement, Sherrell lays bare how the crisis is transforming our relationships to time, to hope, and to each other. At once a memoir, a love letter, and an electric work of criticism, Warmth goes to the heart of the defining question of our time: how do we go on in a world that may not?