HF7: Humanities Beyond the Academy
---
About
This Working Group centers on the future of humanities training. Residencies for prominent advocates of public humanities and graduate education reform will provide a forum for sharing opportunities and best practices surrounding diverse paths for humanists.
Active since: 2020
Open to New People
Syracuse University
Cornell University
Collaborative Goals
As anticipated in our proposal, the Humanities Beyond the Academy Working Group hosted three virtual "mini-residencies" in AY 21-22. Each mini-residency consisted of a public talk, a workshop for PhD students, and an interview serving as the basis for an episode of Syracuse University's Gradcast podcast series. The 6 online events for the academic year were:
Leonard Cassuto and Robert Weisbuch (authors of The New PhD), "Building a Better Graduate Education: Overcoming Resistance and Finding Allies," September 9, 2021;
Leonard Cassuto, "Empowering Graduate Students to Advocate for Institutional Change," September 10, 2021;
Christopher Caterine (author of Leaving Academia), "Leaving Academia: A Practical Guide," November 4, 2021;
Christopher Caterine, "Practical Steps for the Post-Academic Job Search," November 5, 2021;
Chris Cornthwaite (proprietor of Roostervane.com), "How to Build an Awesome Career with Your Humanities PhD," April 7, 2022; and
Chris Cornthwaite, "Mastering LinkedIn," April 8, 2022.
Group Organizers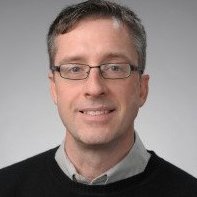 Graduate School, Director of Programs, Syracuse University

Executive Director, Graduate School, Cornell University
Speaking engagements and workshops funded by the Corridor allowed for additional professional development for PhD students at all three institutions.
At the University of Rochester, Working Group events mirrored or elaborated on coursework for CASC 504, a career and internship preparation course for PhDs in the humanities. Course registration in AY 2021-22 grew from 9 to 12. Topics discussed helped departments frame revisions to academic programs (particularly the Leonard Cassuto mini-residency).
At Cornell University, Working Group events inspired career development programs such as a UX career panel and "What Can Your Professional Society Do for You? Resources for Navigating the Humanities Career Landscape," featuring representatives of the MLA and AHA, and helped draw attendance at career skill-building workshops and other nonacademic-career-focused programs (e.g., "Career Chat: From English PhD to Instructional Technologist").
Katina Rogers' mini-residency led to her hire as a consultant for Syracuse University's Next-Generation Dissertations website (https://nextgendiss.hcommons.org/), greatly facilitating completion of that project, which now serves as an open resource for all humanities PhDs.
Each Working Group mini-resident also served as a guest for SU's podcast series Gradcast, which focuses primarily on professional and career development. These episodes represent 10% of Gradcast content for AY 2021-22.
Anecdotally, all three institutions attribute an uptick in individual career consultations by humanities PhD students to awareness generated by the working group events. Students were also able to network across institutions in a way not previously available to them. While much of this activity has escaped direct documentation, 11 Cornell students attended a non-Corridor event connected with the Next-Gen Dissertations project, clearly due to dissemination on the working group network. The Gradcast episodes featuring working group mini-residents likewise directed students at all three institutions to related non-Corridor content.
Join Syracuse University's Graduate School to learn about professional and career development, hear from alumni, and find out about events.
A panel of PhD-holding UX researchers described their current and previous work in the sector (including tech industry, nonprofits, government, health care, VR, ed tech, consulting and more) and how they leveraged their doctoral training to access this rewarding and intellectually stimulating career path. The panelists were Emily Levitt, UX Researcher at Google (Cornell PhD, Cultural Anthropology); Ashley Ruba, UX Researcher at Meta Reality Labs (U of Washington PhD, Psychology); and Lina Žigelytė, Senior UX Researcher at Memorial Sloan Kettering Cancer Center (U of Rochester PhD, Visual & Cultural Studies). The event took place on November 2, 2022.