HF7: Humanities Beyond the Academy
---
About
This working group comprises students, faculty and administrators working in the fields of public engagement and the public humanities, or working to support graduate students pursuing careers outside of tenure-track academia. Members of the group will range from across the humanities and affiliated disciples. Humanities graduate students continue to face a bleak job market within academia, while many humanities students seek to use their humanistic training in non-academic venues. However, awareness of public engagement opportunities can be limited, and institutionalizing access to them within curricula can be challenging to sustain. The working group organizes three events or combinations of events annually (e.g., public talks by nationally recognized advocates of the public humanities or graduate education reform; workshops by graduate career development professionals; career panels featuring graduate alums of Corridor institutions). These events will serve to connect stakeholders in non-academic career development at the Corridor's PhD-granting institutions and allow sharing of practices, ideas, and opportunities. The working group will also provide a venue to keep PhD alums in careers outside tenure-track academia connected to their universities, and to connect current students with PhD-holders in the Central New York region whose work speaks to their interests and concerns.
Open to New People
Active since: 2020
Syracuse University
Cornell University
Collaborative Goals
The goals of this WG include:
1) Host events/activities centered around the public humanities, diverse career paths for humanists, and/or graduate education reform; the events/activities are designed to bring together graduate students, faculty, administrators, alums and public humanities practitioners in the CNY region.
2) Create a community of practice among administrators at doctorate-granting institutions whose role encompasses public engagement or diverse career preparation for humanities PhDs.
3) Create a network among humanities PhD students at Syracuse University, the University of Rochester and Cornell University with an interest in publicly engaged work, public humanities, and non-academic career paths.
4) Forge connections between these humanities PhD students and sympathetic faculty who can act as mentors and advocates (especially with a view to facilitating "safe space" conversations around diverse career pathways.
Group Organizers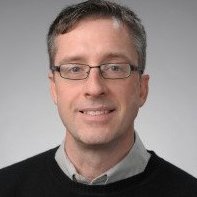 Graduate School, Director of Programs, Syracuse University

Executive Director, Graduate School, Cornell University
Attendees reported that they found both events highly engaging, relevant and informative. The Corridor institutions now routinely share career-related opportunities and programming for graduate students whenever appropriate and feasible. One likely ripple effect is the involvement of panelist Dylan Ruediger in future efforts; he is especially active in the career-diversity-for-PhDs space and eager to collaborate.
Join Syracuse University's Graduate School to learn about professional and career development, hear from alumni, and find out about events.
A panel of PhD-holding UX researchers described their current and previous work in the sector (including tech industry, nonprofits, government, health care, VR, ed tech, consulting and more) and how they leveraged their doctoral training to access this rewarding and intellectually stimulating career path. The panelists were Emily Levitt, UX Researcher at Google (Cornell PhD, Cultural Anthropology); Ashley Ruba, UX Researcher at Meta Reality Labs (U of Washington PhD, Psychology); and Lina Žigelytė, Senior UX Researcher at Memorial Sloan Kettering Cancer Center (U of Rochester PhD, Visual & Cultural Studies). The event took place on November 2, 2022.
A panel of humanities PhD-holders who work for or own a consultancy described their work in the sector and how it aligns with their humanistic training and intellectual interests. The panelists were Dylan Ruediger (History PhD, Georgia State U.), program manager with the Research Enterprise at Ithaka S+R; Chiara Girardi (Modern Languages PhD, Johns Hopkins), senior principal for cybersecurity research at Gartner; and Laura Payne-Bourcy (English Education PhD, Syracuse), owner of LPB Consulting Services. The event took place on May 16, 2023.