HF3: Community-Engaged Public Humanities
---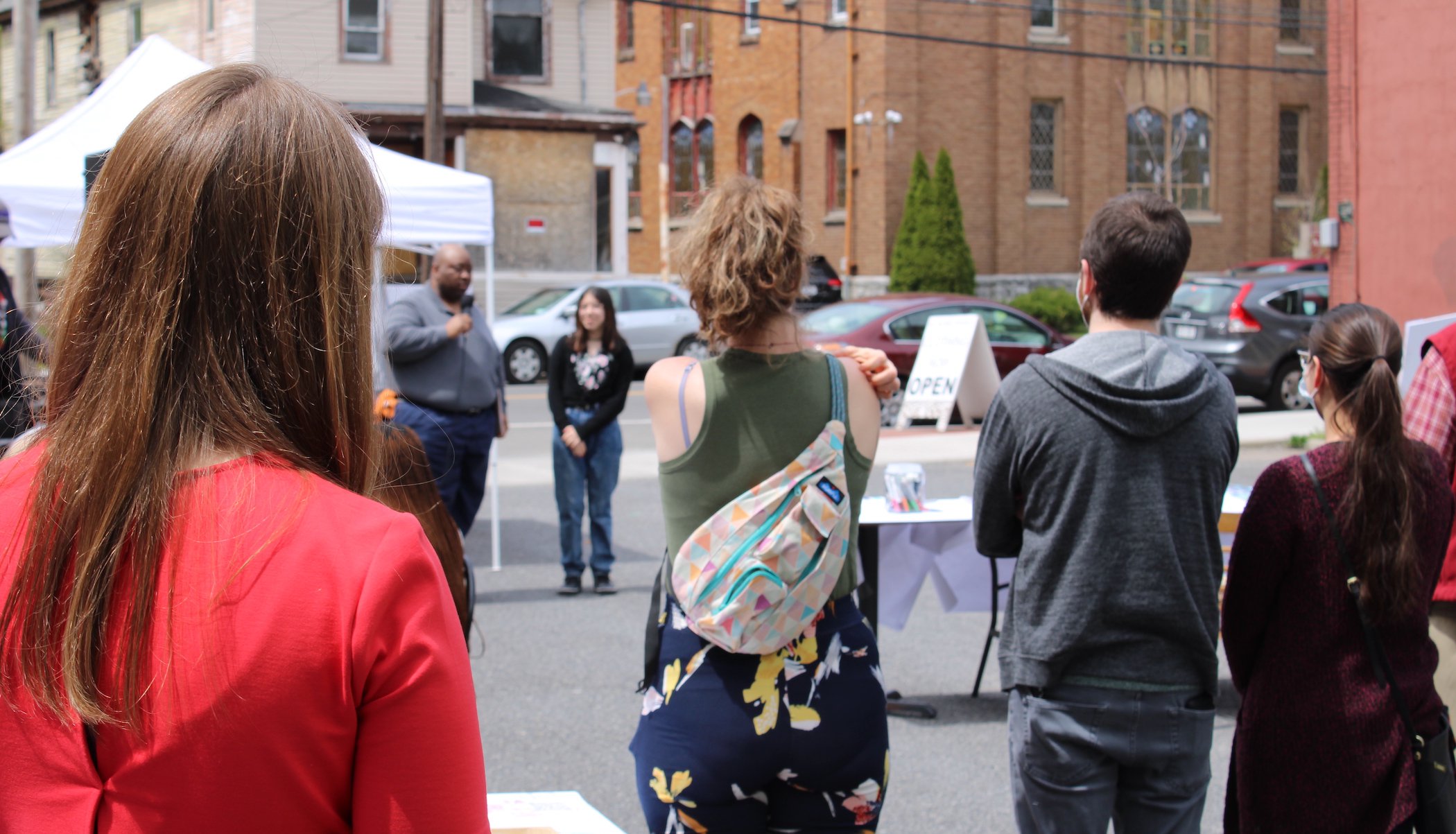 About
We focus on public-facing humanities research, teaching, and collaboration. We develop and support place-based projects to generate broader insights about community, memory, and urban belonging in Upstate NY and beyond.
Open to New People
Active since: 2019
Syracuse University
Cornell University
Hamilton College
Collaborative Goals
Our primary aim was to actualize a place-maker event in the 2021-22 year. We met this aim by shifting our leadership model to have one of the Co-PI's take the lead on a placemaker event that was related to their individual line of research. Our theory of action was such that by shifting our leadership model in this way, the other Co-PIs would have the opportunity to engage in others' research in more meaningful ways, to establish further connections and relationships across projects.
Professor Nicole Fonger led a place-making event May 7, 2022 in Syracuse, NY with a focus on Social Justice Mathematics and Syracuse history. Both Professors Hammond and Nordquist were able to participate in this event.
Funding from the CNY Corridor in 2021-22 also supported Professor Fonger to apply for additional funding through the SOURCE (Syracuse Office of Undergraduate Research and Creative Engagement) and the Engaged Humanities Network in the College of Arts and Sciences at Syracuse University. These sources of funding supported the involvement of undergraduate and graduate students as co-researchers in our community-engaged research event "A Sense of Place: Using Math to Engage in Our Communities."
In addition to engaging students in our activities, the Corridor activities have influenced Professor Fonger's growth in experimenting with different forms of engagement (e.g., a community event). This was the first time Fonger hosted a public scholarship event. Professor Fonger will leverage the lessons learned from this event to inform future applications to external grant competitions that include a community-engaged scholarship component. This event also led to the development of a conference proposal among Fonger and Nordquist as well as collaborators in Community Geography.
This community-engaged event was an opportunity for attendees to learn how math is being used to address local issues, such as highway revitalization and food justice.