Scott Manning Stevens [Akwesasne Mohawk]
---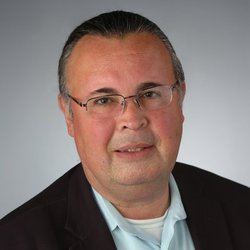 Scott Manning Stevens [Akwesasne Mohawk]
Associate Professor of Native American and Indigenous Studies and English, Syracuse University
Organizer of:
---
Scott Manning Stevens is an Associate Professor of Native American and Indigenous Studies and English in the College of Arts and Sciences at Syracuse University. Stevens also serves as the director of the Native American and Indigenous Studies Program.
Dr. Stevens, a citizen of the Akwesasne Mohawk nation, holds a Ph.D. and master's degree from Harvard University. A highly sought-after educator, Stevens has taught at a number of universities, including Harvard, Arizona State and SUNY Buffalo. He was awarded a Ford Postdoctoral Fellowship at Brown University and held a number of fellowships at major archives. Stevens has lectured broadly throughout the United States and internationally.
An avid researcher, Dr. Stevens' primary areas of interest include diplomatic and cultural strategies of resistance among North American Indians in the face of European and American settler colonialism, as well as the political and aesthetic issues that surround museums and the indigenous cultures they put on display. Stevens is also preparing to publish a book-length research project titled "Indian Collectibles: Encounters, Appropriations, and Resistance in Native North."
He is the co-editor of Why You Can't Teach United States History without American Indians and Home Front: Daily Life in the Civil War North.