As afternoon sun poked through the clouds on a brisk fall day at the Minnowbrook Conference Center in Blue Mountain Lake, NY, I jumped up and grabbed my camera to snap some photos of the gorgeous landscape. I quickly expanded my impromptu photo shoot to include all corners of the campus and its facilities. "Why so quiet on this first day of the 2023 Corridor Writing Retreat?" I wondered. But as I meandered from building to building, I began to notice retreat participants already settled in at every available nook, cubby, and desk. And so began another generative retreat in this tranquil setting.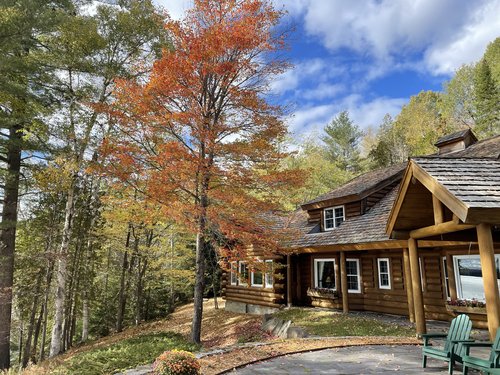 Being uprooted from one's typical routine can have profound impacts on one's writing practice, and for the third year running, the Corridor Writing Retreat has provided such an opportunity to participants from across all 11 Corridor institutions. Maura Brady (Le Moyne College) shared enthusiastic feedback. "Meeting new colleagues in the context of a writing retreat was a game-changer. To talk about our writing in a supportive, non-evaluative context (and away from the physical infrastructure of any of our home institutions) made the process of writing less isolating and less pressured." Carving out a few days' time in the middle of a busy fall semester helped faculty refocus on their writing and research as a daily priority.
Writing coaches Jennifer Ahern-Dodson and Monique Dufour offered a series of optional group writing sessions and workshops throughout the weekend. Topics ranged from strategies to protect your time to knowing your target audience. According to Martin Shanguhyia (Syracuse University), "the workshops yielded much-needed understanding and an appreciation of how to balance the pursuit of writing while serving multiple roles."
Facilitators also hosted one-on-one consultations for writers to check-in individually about specific projects and issues. "I had been feeling stuck," said Christine Keiner, Rochester Institute of Technology, "and Monique helped me see things in a totally new, productive way." These personalized sessions were offered throughout the weekend as optional enhancements to the retreat program.
Taking full advantage of the program's offerings, Laura Free (Hobart and William Smith Colleges) considered the sessions with the writing coaches "fantastic," both in groups and one-on-one. "I really appreciated the emphasis on things you can do to tweak your writing process. Jennifer offered great advice and strategies to overcome some of the challenges that I face as a writer."
The community, the space, and the locale contributed to an idyllic setting for such a focused retreat. Guests were welcome to write independently or log into group sessions from the spot of their choice on the Minnowbrook campus: the lobby, the boat house, their own room, or an Adirondack chair on the patio overlooking the stunning lakeside scenery. William Miller (University of Rochester) found the beautiful surroundings particularly inspiring. "Minnowbrook is a writer's paradise. It's amazing. Being around other scholars absorbed in their work is ideal in itself. That setting, though, takes it to another level. It's just amazing."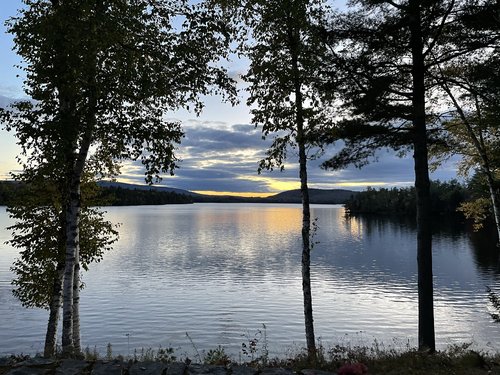 Toiling behind the scenes, the Minnowbrook Conference Center staff went above and beyond to provide an inclusive and welcoming space for their guests. The kitchen staff demonstrated great attention to detail in preparing gluten-free, vegan, and vegetarian options accommodating all manner of dietary restrictions. Retreat participants could focus on their work with full confidence that the Minnowbrook staff would prepare three substantial meals each day to suit all needs. Gathering at the table provided a chance to strengthen intellectual community among peers. As Irina Troconis (Cornell University) noted, "the meals, beyond being nourishing, were amazing opportunities to meet new colleagues, think of future forms of collaboration, and feel less lonely in the writing process."
Time is what faculty have been asking for, and time is what faculty need in order to progress in their research. The Corridor writing retreat strives to give faculty just that: time away from one's daily routines, time to oneself, time to be together, time to write individually, time to write in community, time to be accountable to one another with a commitment to writing for the weekend.
The CNY Humanities Corridor encourages a new round of applicants for the Fall 2024 retreat with an application deadline of January 17, 2024. Learn more about the Corridor Writing Retreat and this annual opportunity.
Related news articles on the evolution of the writing retreat: