MP5: Historical Keyboarding
---
About
Drawing on the holdings of Corridor institutions, this Working Group will explore the cultural, political, and aesthetic potential of keyboard instruments ranging from the clavichord and organ to the carillon and the Moog synthesizer.
Open to New People
Active since: 2019
Syracuse University
University of Rochester
Cornell University
Collaborative Goals
Our project took the form of a reading group that focused on what we called "The Lives of Historical Keyboard Materials and Their (Pre)Industrial Histories." Comprising scholars of music and sound in the Corridor, our team aimed to reconceive our subjects of study as fundamentally material in nature, turning to the environmental humanities to scrutinize such component parts as ivory, ebony, timber, leather, hair, shellac, electricity, plastic, code, and other medial bases. The seminar-style project sought not only to enrich our understanding of keyboard histories, then, but to seize upon them as windows into deepening––and complicating––debates current in eco-musicology and about the Anthropocene. In the process, we investigated concepts of valuation, waste, sustainability, and even nature itself, thinking about what it means to create, distribute, and consume music and sound responsibly given the ongoing climate crisis and its centuries-old political-economic entanglements.
We met five times over the course of the Spring 2022 semester and met our goal of intellectual enrichment well. Perhaps the most exciting meeting was the final one, in which participants delivered mini-presentations on projects of future interest inspired by our readings and discussions.
Another aspect of our venture entailed a visit from students at the Eastman School of Music to engage Cornell's collection of historical keyboard instruments in conjunction with the reading group's inquiries; this visit involved impromptu musical performances and a lunchtime seminar discussion.
Group Organizers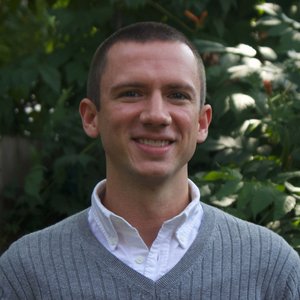 Lecturer, Music, Cornell University
Assistant Professor of Musicology, Eastman School of Music, University of Rochester
Group Members
Alexander Meszler, Lecturer in Music (Keyboard), Hamilton College
Theodora Serbanescu-Martin, Graduate Student, Cornell University
Anna Steppler, Graduate Student, Cornell University
Morton Wan, Graduate Student, Cornell University
Amanda Eubanks Winkler, Professor and Chair, Department of Art and Music Histories, Syracuse University
David Yearsley, Herbert Gussman Professor of Music, Cornell University
No upcoming activities. Check back soon!
There were several noteworthy impacts from our activities:
The first being the expansion of our collaborative network across several Corridor institutions. Although some of the faculty had already known each other, it was exciting to introduce these colleagues to graduate student peers interested in similar areas of research. Relatedly, some of these graduate students plan to develop their investigations into publishable essays, new media projects, or mini-workshops/conferences in future semesters.
Three projects stand out among those who presented in our final meeting: an eco-critical study of organ-building in the Philippines (with a focus on the history of bamboo harvest and extraction involved in this process); a consideration of the Dactylion as disciplinary technology, artifact of waste, and sign of overproduction in nineteenth-century Europe; and instrument-making excursions undertaken between China and our homebase of Cornell University during the early twentieth century.
We also engaged in enlightening discussions about the relationship between cultural sustainability (especially the restoration, curation, and conservatorship of historical keyboards) and environmental sustainability, thus generating insights that, we believe, may enhance our digital presence and community engagement efforts down the line.
More broadly, our research methods have been influenced significantly by this reading group, enabling a greater sensitivity toward the materials, resources, logics, ideologies, and infrastructures that pervade keyboard-music history.