MP27: Asian Music Initiative
---
About
An initiative designed to shed light on overlooked or underperformed Asian composers with diasporic influences, focusing specifically on scholarship and performance of large-ensemble works.
Open to New People
Active since: 2023
Cornell University
Rochester Institute of Technology
Collaborative Goals
The Asian Music Initiative aims to introduce the scholarly and musical community of Central New York to a diverse range of underperformed Asian composers, focusing on composers with some diasporic element to their work. Harnessing our privilege as large-ensemble directors at Cornell and RIT, we aim to focus on works for orchestra, chorus, and large mixed ensemble. Large ensembles are a corner of the repertoire that goes overlooked as many projects celebrating AAPI music are constrained by the financial barriers of hiring large numbers of musicians.
To achieve this goal, we will develop a yearly series of symposia and concerts. The symposia will include lectures, discussions and panels on the music performed, drawing in scholars from other fields to have interdisciplinary conversations about issues manifested in the musical content or the composers' lives. The concerts will begin by showcasing the works of two composers often overlooked by the international music world, despite having studied and worked abroad. These two composers are B. Sharav (Mongolia, 1952-2018) and Chih-Yuan Kuo (Taiwan, 1921-2013).
AMI will also be a launchpad for new collaborations and commissions of new works by AAPI composers. With new music, or music that is new to the ears of the audience, multimedia approaches and interdisciplinary engagement become even more important. Without the cache of recognizable names of classical music, capturing audiences' interest with an experience using multiple points of creative and intellectual access becomes even more important. We also hope to commission new works by composers that could dovetail with works by the other composers like Sharav and Kuo. While many symphony orchestras and music institutions commission "companion pieces" to larger, more well-known pieces like Beethoven's Symphony No. 9, far rarer are companion pieces that speak to more underperformed works, and works from composers traditionally left at the margins of classical music.
Group Organizers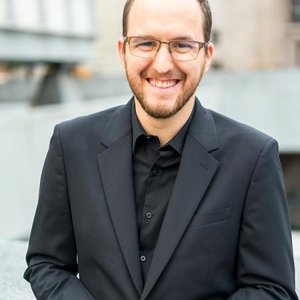 Priscilla E. Browning Director of Choral Music, Assistant Professor, Cornell University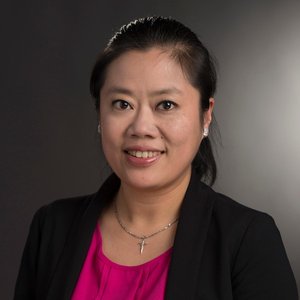 Assistant Professor of Performing Arts, Rochester Institute of Technology
No upcoming activities. Check back soon!