LLC23: Social and Cultural Sustainability in South Asia
---
About
We are an interdisciplinary core group of faculty from four Corridor institutions, (Cornell, Syracuse, Rochester, and Colgate) each working on different aspects of sustainability in South Asia.
Open to New People
Active since: 2019
Syracuse University
Cornell University
Collaborative Goals
We will be holding a major international conference, "The Next Monsoon: Climate Change and Contemporary Cultural Production in South Asia" on the Cornell campus, October 27-29, 2023, which will result in an open-access edited volume. The working group will focus on humanistic approaches to climate change in South Asia, not only contributing to the emerging field of environmental humanities but also serving to curate the diversity of experiences of a changing planet in South Asia.
South Asia is an empirical microcosm of the ecological and epistemological upending caused by climate change. Forming a quarter of the world's population and inhabiting tremendous cultural and geographic diversity, South Asia provides a unique case study for the examination of the challenges of climate change on diverse cultural forms. Climate change has indelibly altered landscapes and people, from Bangladeshi river deltas to Nepali mountaintops to Pakistani deserts to Indian megalopolises to Maldivian islands.
This working group thus asks: How is climate change rendered in visual arts, cinema, literature, and architecture in South Asia? How do projects of cultural expression render visibility to place-based narratives in South Asia? A humanistic approach to climate change entails developing modes of attention to a world yet to come. Centering the human imagination in the scientized field of climate change engenders a view of environmental variation over time that highlights the flexibility, resilience, and persistence of human life, and its relation to the nonhuman worlds. Such a perspective links meaning and materiality, ingenuity and imagination, literature and livelihoods, subsistence and stories.
Group Organizers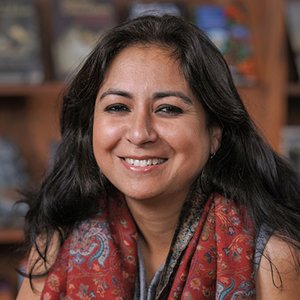 Associate Professor of Anthropology, Syracuse University, Maxwell School of Citizenship & Public Affairs, Syracuse University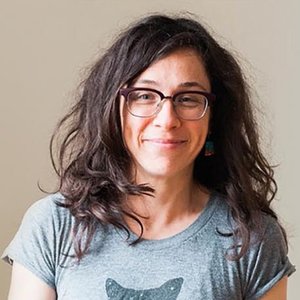 Associate Professor, International and Comparative Labor & Labor Relations, Law, and History, Cornell University
Group Members
Tej Bhatia, Languages, Professor of Linguistics, Literatures, and Linguistics, Syracuse UniversityJeffrey Chusid, Associate Planning, City and Regional Planning, Cornell UniversityPadma Kaimal, Batza Professor & Director of the Division of University Studies, Art & Art History, Colgate UniversityKarim-Aly S. Kassam, International Professor of Environmental and Indigenous Studies, Cornell UniversityKamala Ramadoss, Associate Professor, Human Development and Family Science, Syracuse UniversitySudha Raj, Teaching Professor, Nutrition and Food Studies, Syracuse UniversityNagesh Rao, Lecturer in University Studies, Colgate UniversityRomita Ray, Associate Professor, Art & Music Histories, Syracuse UniversityNimanthi Rajasingham, Associate Professor, English and Women's Studies, Colgate UniversityFarhana Sultana, Associate Professor, Geography and the Environment, Syracuse UniversityAndrew Wilford, Professor, Anthropology, Cornell University