LIN13: CNY Spanish Linguistics
---
About
The CNY Spanish Linguistics Working Group seeks to provide a space for faculty and students in the CNY region to develop and foster new initiatives in Spanish Linguistics and to develop common ways to expand and implement the study of our discipline.
Open to New People
Active since: 2020
Syracuse University
Hobart & William Smith Colleges
Collaborative Goals
Our Working Group's aims were to share the latest trends in bilingualism studies with linguists at institutions in Central New York and the rest of the country. We held two asynchronous conferences and hybrid roundtables to date where internationally renowned speakers presented on the following topics:
Event 1: Spanish in the US - Embracing heritage Spanish and its place in language education in the US; The benefits of dual immersion for Spanish development; Language rights and cultural activism; and Confronting white supremacist ideologies of language.
Event 2: Approaches to Hispanic Linguistics in the US - Pragmatics and discourse analysis, second language acquisition, and multilingualism and code-switching.
The events were well attended and sparked interesting and important discussions and collaborations. Attendees and presenters alike left with a broader understanding of the state of bilingualism and Hispanic Linguistics in our country today, as well as the areas that need to be addressed further.
Group Organizers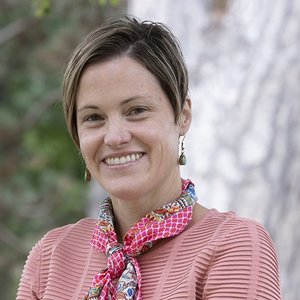 Professor of Spanish and Hispanic Studies, Hobart and William Smith Colleges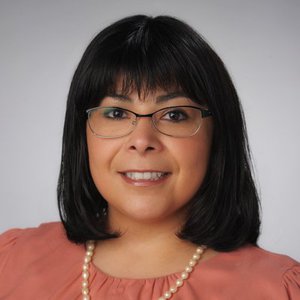 Assistant Teaching Professor of Spanish, Syracuse University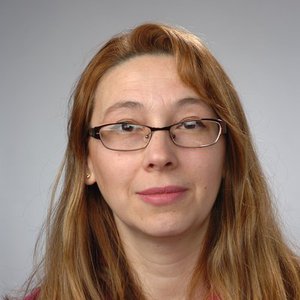 Associate Professor of Spanish; Chair, Syracuse University
Our working group expanded your collaborative network, by reaching out to new institutions and establishing new partnerships. Our working group engaged undergrad and graduate students in your activities. Our working group experimented with different forms of engagement with the audience taking advantage of the asynchronous and synchronous and virtual/in person activities.
This event focused on the current approaches to the study of how Spanish language plays a role in different identities in diverse populations in the United States.
This event focused on the current research initiatives in Spanish Linguistics and general trends in their research area of Spanish linguistics at the national level. As in our previous event, the video presentations were available prior to the roundtable and provided background knowledge for the hybrid one-hour roundtable general discussion which was be attended in person by members in the institutions leading the initiative and remotely by the experts of these areas and by members of some other academic institutions across the country.
This accessible and multifaceted event tentative entitled 'Inclusive Gender in Spanish' consisted of a webpage with information on different perspectives on the relevance and developments of inclusive gender in Spanish, and experts at a hybrid roundtable. For this webpage, participants recorded a brief video presentation (no longer than 20 minutes) on their perspective on the relevance of the topic of Inclusive Gender in Spanish, and on the progress on the attempts of making Spanish more inclusive in the Spanish language classroom, depending on the participants' background and research.