LIN12: Sign Language and Deaf Culture
---
About
This Working Group proposes to bring together researchers in the area of sign language, deaf studies, law, and linguistics.
Open to New People
Active since: 2020
Syracuse University
University of Rochester
Cornell University
Rochester Institute of Technology
Collaborative Goals
Our goals were to have a Working Group meeting in January 2022 to discuss our project and to complete a series of videos, translating and summarizing seminal articles related to American Sign Language (ASL) Linguistics. At the January 2022 meeting, we compiled suggestions on which five seminal articles related to ASL Linguistics we would be working with in development of the videos. The members of the Working Group provided recommendations of some potential ASL translators and on the process of the translation itself. These recommendations had a positive impact on our project.
Originally, we were planning to do a series of videos demonstrating basic and advanced concepts in ASL related to the field of ASL linguistics, along with some articles translated and summarized into ASL. We ultimately decided it would be better to collaborate with National Technical Institute for the Deaf and Rochester Institute of Technology for the first component of the project as they have a project well established in developing ASL vocabulary in several content areas.
We decided it will be a better use of our time and funding focusing on translating/summarizing five articles. We chose five seminal articles to be summarized/translated, and they were:
Mathur, G., & Rathmann, CG. (2000). Why Not GIVE-US: An Articulatory Constraint in Signed Languages. In D. Dively, M. Metzger, S. Taub, & A. M. Baer (Eds.), Signed Languages: Discoveries from International Research (pp. 1 - 25). Gallaudet University Press;
Frishberg, N. (1975). Arbitrariness and Iconicity: Historical Change in American Sign Language. Language, Linguistic Society of America, 51(No. 3), 696–719;
Liddell, S. K. (1978). Nonmanual Signals and Relative Clauses in American Sign Language. In P. Siple (Ed.), Understanding Language through Sign Language Research. Academic Press;
Supalla, T., & Newport, E. (1978). "How many seats in a chair? The derivation of nouns and verbs in American Sign Language." In P. Siple (Ed.), Understanding Language through Sign Language Research. Academic Press; and
Stokoe, W. C. (2005).Sign language structure: An outline of the visual communication systems of the American deaf. Journal of Deaf Studies and Deaf Education, 10(1), 3–37.
We hired Deaf translators/interpreters in the New England area to work with Sandra Wood (University of Southern Maine), in preparation for the video translation/summary. Recruiting translators for the project was challenging as most translators are unfamiliar with this area of content. Wood emailed each translator the original article and the PowerPoint summary. Then, the translators conferred with Wood in development of the summary.
During the last weekend of March 2022 and the second weekend of April 2022, the translators came to the campus of the University of Southern Maine to do the filmed translation. Both our consultant and videographer (Matt Webster) along with one translator are based in the Portland, Maine area made it a financially sensible decision to do the filming there. The University of Southern Maine had a nice space with one wall painted in a soft gray background which gave us a nice backdrop for all videos.
The videographer edited our videos and posted them on the Cornell University ASL Program's YouTube Channel under the Linguistics Department. We encountered some issues with the translation of the fifth video, so we will be seeking funding to finish the fifth video. The video summaries of first four articles were posted and shared with the public at: https://linguistics.cornell.edu/sign-language-research-video-collective.
We emailed individuals and posted announcements at least 20 Facebook groups related to ASL Linguistics, ASL Teaching, and Deaf organizations announcing the project titled, Sign Language Research Collective and listed links to the videos. We will be establishing Instagram and Twitter accounts related to the project to bring more attention to the availability of this resource.
Group Organizers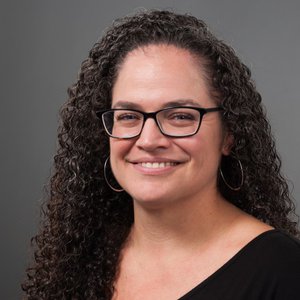 Senior Lecturer, Department of ASL and Interpreting Education, National Technical Institute for the Deaf, Rochester Institute of Technology
Non Corridor Members
Sandra Wood, Assistant Professor, Linguistics, University of Southern Maine
After posting the videos we received positive responses asking our team to do translations of other ASL Linguistics articles. Several ASL linguists mentioned that these videos would be incorporated in their ASL Linguistics curriculum.
On Facebook, linguists of other signed languages responded that this would be a model project to emulate and shared videos of their efforts in describing some components of other signed languages.
The videos were released after the end of the Spring 2022 semester. It is not likely we will see the full impact of these videos until Fall 2022 and beyond. We look forward to developing collaborations with other ASL linguists in continuing this project with new and continued funding.
We expect these videos to be incorporated in the demonstration of some components of ASL linguistics in linguistics courses at Cornell University.
Closer to the Fall 2022 semester, we will be following up with some contacts who expressed interest, seeking other collaborations with ASL linguists who are interested in expanding this project, and to work on funding to support the continuation of this project.
We plan to publish and give presentations on the translation process involved with the project at conferences related to signed language linguistics and teaching of ASL and ASL Linguistics.
As a part of our outreach efforts, we plan to attend local Deaf communities, and present our videos to discuss how these videos may impact on how we perceive ASL as a language. Most Deaf adults do not have the exposure or opportunity to learn about their own language.