ISD14: Upstate South Asias: Citizenship, Comparison, & Equity
---
About
Joining resources across Syracuse University and NY6 schools--by coordinating teaching, research, language, and the abroad--to build a more robust ecosystem for South Asia's study in Upstate New York addressing challenges to democratic institutions.
Open to New People
Active since: 2023
Syracuse University
Colgate University
Hamilton College
Hobart & William Smith Colleges
Union College
Skidmore College
St. Lawrence University
Collaborative Goals
Whether with traditional lenses grounded in language & history or through contemporary approaches to marginalization & diaspora, no single institution in Upstate New York commands sufficient resources--whether faculty supply or student demand--to address the vast, textured political landscape of South Asia and the challenges currently faced by its democratic institutions. Recovering the pre-pandemic momentum of the 2016-2019 "Affiliation Agreement for Shared Course Instruction in Hindi" between Syracuse University [SU] and the New York Six Liberal Arts Consortium [NY6], "Upstate South Asias" aims to build cross-institutional capacities by focusing on the shared promise of citizenship, the methodological challenges of comparison, and the common goal of equity in order to steadily build a more robust ecosystem for South Asia's study in Upstate New York. Our focus:
Teaching: Annual fall workshops hosted at SU will provide opportunities to discuss how to critically incorporate, while pushing beyond, common framings of empire, caste, postcolonialism, etc., to create syllabi focused on concerns like state access, hierarchical structures, public/ecological health, etc.
Research: Recurring lecture exchanges across SU/NY6--in both classroom and auditorium--to cross-pollinate expertise across South Asia on different campuses, providing faculty and students alike with a wider variety of interlocutors.
Language: Reimagine past sharing of language instruction between the federally supported South Asia Center at SU and the NY6, starting with Hindi, with the intent to offer additional less commonly taught languages, such as Urdu.
Abroad: Revitalize old SU/NY6 study abroad programs--damaged by the Great Recession & COVID-19 Pandemic--through consolidation of costs, revenue, infrastructure, and course credit transparency.
The above shared curricular project--combining short- & long-term goals--promises to support more meaningful Upstate South Asias.
Group Organizers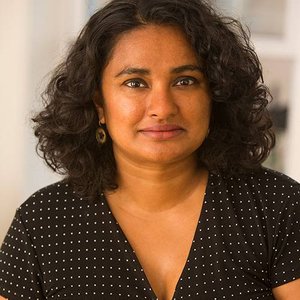 Assistant Professor of English, Colgate University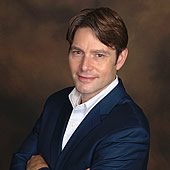 Professor of History, Skidmore College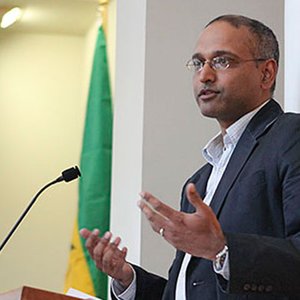 Professor of International Relations, Hobart and William Smith Colleges
Group Members
Yelena Biberman, Associate Professor (Political Science), Skidmore College
Susan Wadley, Professor Emeritus (Anthropology), Syracuse University
Nick Tackes, Visiting Assistant Professor (Asian Studies), Hamilton College
Saleema Waraich, Associate Professor (Art History), Skidmore College
Noor-Aiman Khan, Associate Professor (History), Colgate University
Arun Brahmbhatt, Assistant Professor (Religion), Syracuse University
Bhanushri Sisodia, Instructor (Hindi), Syracuse University
Ritika Popli, Assistant Professor (Writing & Rhetoric), Colgate University
Feisal Khan, Professor (Economics), Hobart & William Smith Colleges
Farhana Sultana, Associate Professor (Geography & Environment), Syracuse University
Parvathy Binoy, Visiting Assistant Professor (Environmental Studies), Colgate University
Jyoti Khanna, Professor (Economics), Colgate University
Farida Begum, Visiting Assistant Professor (History), Colgate University
Sohini Chattopadhyay, Assistant Professor (History), Union College
Sabrina Datoo, Visiting Assistant Professor (History), Hamilton College
Maria Lander, Professor (World Languages & Literatures), Skidmore College
Radha Kumar, Associate Professor (History), Syracuse University
Gisele El Khoury, Director (Language Resource Center), St. Lawrence University
Padma Kaimal, Professor (Art), Colgate University
Tej Bhatia, Professor (Linguistics), Syracuse University
Sudha Raj, Teaching Professor (Nutrition & Food Studies), Syracuse University
Joanne Waghorne, Professor (Religion), Syracuse University
Angela Rudert, Lecturer (Religion), Colgate University
Eliza Kent, Professor (Religion), Skidmore College
Usman Hamid, Assistant Professor (Asian Studies), Hamilton Colgate
Kamala Ramadoss, Associate Professor (Human Development & Family Science), Syracuse University
Ryan Overbey, Assistant Professor (Religion), Skidmore College
Abhishek Amar, Associate Professor (Asian Studies), Hamilton College
Sebastiano Lucci, Director (Less Commonly Taught Languages Program), Hobart & William Smith Colleges
Jeffrey Witsoe, Associate Professor (Anthropology), Union College
Romita Ray, Associate Professor (Art & Music Histories), Syracuse University
Ani Maitra, Associate Professor (Film & Media), Colgate University