HF2: Cultures and Languages Across the Curriculum (CLAC)
---
About
This Working Group brings together program coordinators, instructors, and others interested in Cultures and Languages Across the Curriculum (CLAC). It is also welcoming to those seeking to start such initiatives.
Open to New People
Active since: 2020
Syracuse University
University of Rochester
Cornell University
Colgate University
Skidmore College
Collaborative Goals
The main goal of the CLAC Working Group is to provide a space for faculty and administrators to discuss and advance knowledge related to the Cultures and Languages Across the Curriculum (CLAC) framework. CLAC provides opportunities to develop and apply language and intercultural competence within all academic disciplines through the use of multilingual resources and the inclusion of multiple cultural perspectives. The working group will help identify ways to incorporate diverse languages and cultures across academic disciplines, thereby enhancing the translingual and transcultural competence of their students. The group will also promote the visibility of CLAC programs and will advocate for the adoption of the CLAC framework across higher education.
Group Organizers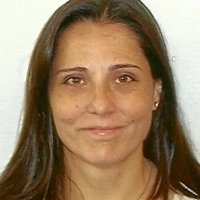 Director of the Language Center; Head, Portuguese Program; University of Rochester
Group Members
Nady Abdal-Ghaffar, Senior Lecturer in Middle Eastern & Islamic Studies and Coordinator of Arabic Language Instruction, Colgate University
Amany Ahmed, Senior Lecturer in Middle Eastern & Islamic Studies, Colgate University
Nick Albertson, Assistant Professor of Japanese, Colgate University
Afrah Alfatli, Senior Lecturer in Arabic, University of Rochester
Claire Baldwin, Associate Professor of German and Department of German Chair, Colgate University
Diana Barnes, Senior Teaching Professor of Spanish, Skidmore College
Emma Britton, LRC Academic Programs Manager, Cornell University
Gail Bulman, Associate Professor of Spanish, Syracuse University
John Crespi, Professor of East Asian Languages and Literatures, Colgate University
Martin Dawson, Visiting Assistant Professor of German, Colgate University
Megan Ferry, Professor of Chinese, Union College
Timothy Freiermuth, Senior Lecturer of French, Skidmore College
Stefano Giannini, Associate Professor and Italian Program Coordinator, Syracuse University
Charlene Grant, Senior Lecturer of Spanish, Skidmore College
Rania Habib, Associate Professor and Arabic Program Coordinator, Syracuse University
Masako Inamoto, Associate Professor of Japanese, Skidmore College
María Lander, Professor of Spanish, Skidmore College
Yuan-Jun Liao, Keck Center Chinese Intern, Colgate University
Aurélie Matheron, Assistant Professor of French, Skidmore College
Pilar Mejía-Barrera, Senior Lecturer in Spanish, Colgate University
Franziska Merklin, Senior Lecturer of Italian and Research Affiliate in Romance Languages and Literature, Colgate University
Monica Escudero Moro, Senior Lecturer in Spanish, Colgate University
Oscar Pérez, Associate Professor of Spanish and Director of Latin American and Latinx Studies, Skidmore College
Ping Pian, Associate Professor of Instruction in Chinese, University of Rochester
Mahadevi Ramakrishnan, Senior Lecturer in French, Colgate University
Viviana Rangil, Professor of Spanish and Department Chair, Skidmore College
Catherine Talley, Teaching Professor of French, Skidmore College
Masami Tamagawa, Senior Teaching Professor of Japanese, Skidmore College
M. Emma Ticio Quesada, Associate Professor and Department Chair of Spanish and Linguistics, Syracuse University
Juliane Wuensch, Assistant Professor of German, Skidmore College
Non Corridor Members
Bernd Estabrook, Profesor of Global Studies - German, Illinois College
Michelle Gravatt, Teaching Associate Professor and LAC Director & Language Exchange Manager, University of North Carolina at Chapel Hill
Jean Janecki, Language Resource Center Coordinator and Liaison, Mount Holyoke College
William Pavlovich, Director of Global Learning Initiatives, Binghamton University
Deborah Reisinger, Associate Professor of the Practice of Romance Studies and Director of Duke's Language Outreach Initiatives, Duke University
Kanishka Sen, Associate Professor of Spanish and Program Lead of Modern Languages, Ohio Northern University
Dan Soneson, Director Emeritus of the Language Center, University of Minnesota
H. Stephen Straight, Professor Emertius of Anthropology and of Linguistics, Binghamton University
Veronica Vegna, Director of the Italian Language Program, Languages Across the Curriculum Coordinator, and Senior Instructional Professor, University of Chicago
Blanca Yagüe, Associate Instructor in Anthropology, University of Utah
JY Zhou, Director and Senior International Officer, Office of Global Engagement, Stockton University
The Learning Community (LC) connected the four CLAC Working Group partner campuses (Colgate, Cornell, Skidmore, and Syracuse) and led to a new working group member (Rochester). A colleague from Union College also participated and is in the early stages of discussions around CLAC on her campus.
The activities offered an interinstitutional opportunity to exchange best practices in language teaching and review basic principles of SLA, content-based language teaching, and assessment, and their application to CLAC. The insights from conversations with colleagues from different institutions were highlighted by many participants as invaluable (see quotes below).
The mix of synchronous and asynchronous components provided maximum flexibility for participation.
Participants collaborated on shared notes during Zoom breakout rooms that were shared among all via Jamboard, a new form of engagement that lives beyond the synchronous sessions.
The LC brought together seasoned CLAC practitioners and administrators and those new to the field for fruitful conversations that helped move the field forward.
The workshop by author Florencia Henshaw offered hands-on opportunities to collaborate and learn.
All participants who completed our survey strongly agreed or agreed with the following statements: - Engaging with colleagues across my institution and also with those from three other Corridor campuses was an enriching experience. - I am glad I signed up for this LC. - I would recommend this LC to a colleague. Recurring highlights were:

"Meeting people sharing a same interest."
"Having the time and space to discuss pedagogy with other language instructors was very valuable. I liked the book selection very much - just the right combination of theory and practice."
"Synchronous meetings with language educators not just from my own institution but from others were excellent."
All CLAC Working Group events that are live streamed on Zoom are included in our YouTube channel.
Participants of the in-person workshop with author Florencia Henshaw